The web self-service portal -wss.kseb.in of Kerala State Electricity Board offers several useful things to consumers. Viewing KSEB bill history and downloading old/previous electricity bills in PDF format is one of them. To view and download previous LT bills, you must be a registered member of the KSEB WSS portal. If you are not, you can register an account easily.
How to Register in WSS Portal – wss.kseb.in
You can register an account in the web self-service portal using your 13 digit consumer number, e-mail, and mobile number.  The registration procedure is simple, you can read step-by-step instructions here. If you don't remember your consumer number, you can find it using your mobile number.
How to View KSEB Bill History Through wss.kseb.in
For viewing your KSEB bill history, you need to log in to your account in the web self-service portal. Follow the below link to go to the login page.
Type your user name and password and click Sign In.
It will redirect you to your account dashboard in the web self-service portal. To view your bill history, click History on the left sidebar.
Next, select your consumer number from the dropdown list.
You can view the history of up to 12 months. You can select the period from the Months dropdown list.

After selecting the period, you can view a list of your previous bills.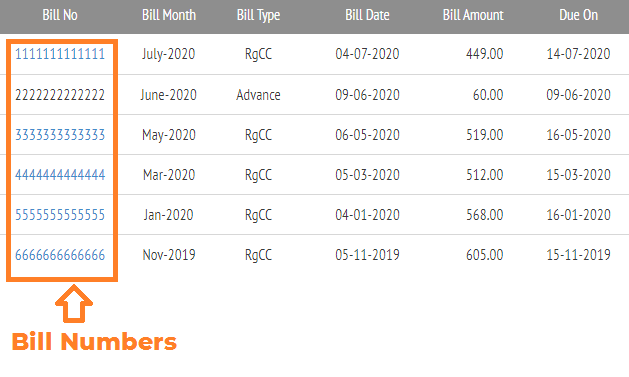 How to View Previous KSEB Bills
To view the details of your previous KSEB bill, click on the bill number in the list of bills. It will open a new pop up window and you can see your old bill details there.
How to Print and Download Old KSEB Bills
There will be a download button and print button on the new pop up window with the bill details. You can use those buttons to download your old KSEB LT bill in PDF format and print it on paper.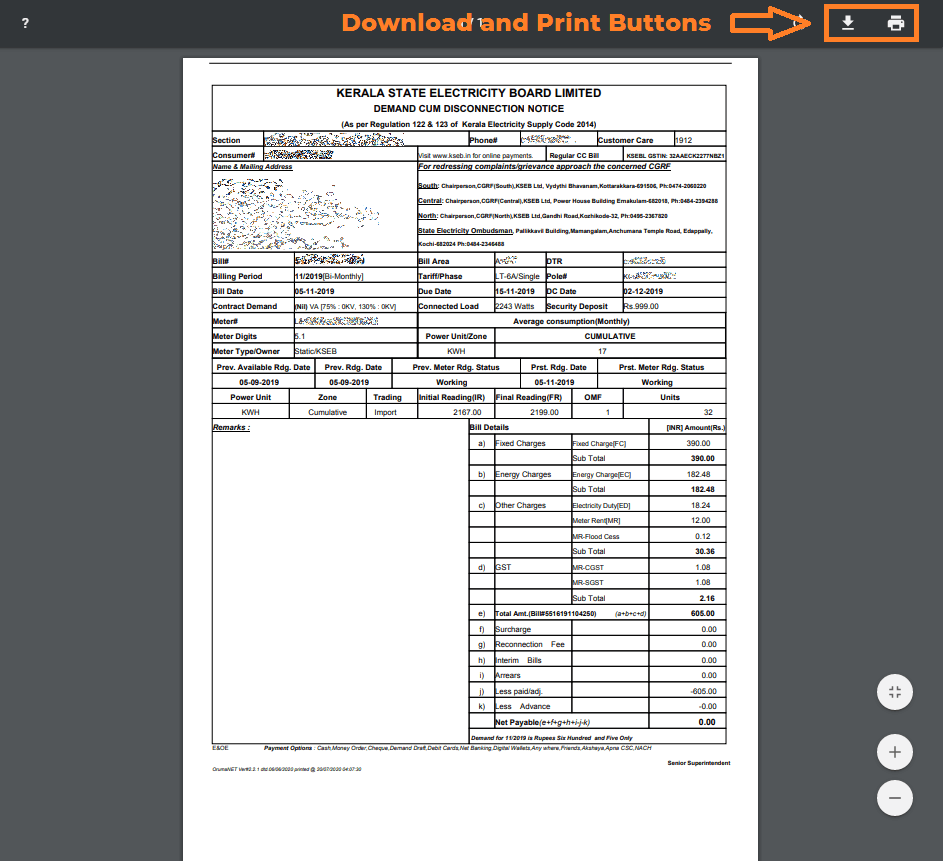 How to Pay My KSEB Bill Online?
There are multiple ways to pay your KSEB bill. You can pay your bill by using the official KSEB website/KSEB Android app. If you are using a third-party payment service such as Amazon pay, Google pay, Paytm, Freecharge, etc you may get a discount or cashback for the bill payment. Click here to read it here:  multiple ways to pay your Kerala electricity bill online.