Knowing your KSEB meter reading details is useful if you are planning to reduce electricity consumption to save money. It is essential to know the meter reading information of the previous few months to know in which months the power consumption is higher and whether what you are doing to reduce the consumption is actually working. To view the previous meter reading details online, it is necessary to have an account in the Web Self Service portal of KSEB.
How to create an account in the KSEB WSS Portal
You can create an account in the WSS portal using your consumer number, e-mail, and mobile number. The process is straightforward, you can read detailed instructions to create an account in the WSS portal here. If you don't remember your KSEB consumer number, you can find your consumer number using your mobile number.
If you want to know your present meter reading, you can take a self-meter reading from your KSEB digital meter. If you don't know how to, read this guide to take a self-meter reading from your KSEB digital meter.
How to Check KSEB Meter Reading Details Online
We usually check our old KSEB bills to see the previous meter readings. Many of us do not have the habit of keeping old bills. In the case of KSEB, there is no need to actually keep the bills. Because whenever you need the bill information, even if it is old, you can find out online in seconds. You can view your meter readings for up to 12 months using the WSS portal without checking the old bills one by one.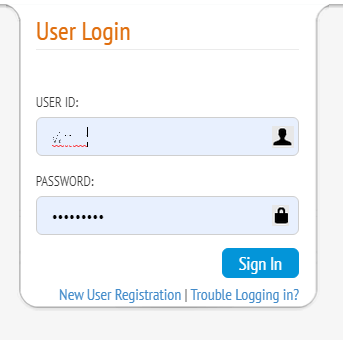 Type your user name, password, and click Sign In to log in to your account.
Click History on the left sidebar.
Click on Meter Reading on the top.
Select your consumer number from the dropdown list.
Select the number of months from the Period list. The maximum period you can select is 12 months.
Now you can see the initial and final meter readings of each month as a list.
How to pay KSEB bills using the web self-service portal?
You can pay your KSEB electricity bills online using the Web self-service portal. For detailed instructions to pay the KSEB electricity bill after registration, click here: How to pay KSEB electricity bill using web self-service portal
How can I download the KSEB bill payment receipt online?
You can view, download, and print receipts for previously paid bills online through the web self-service portal. You can read a detailed guide here: How to Download and Print KSEB Bill Payment Receipt?